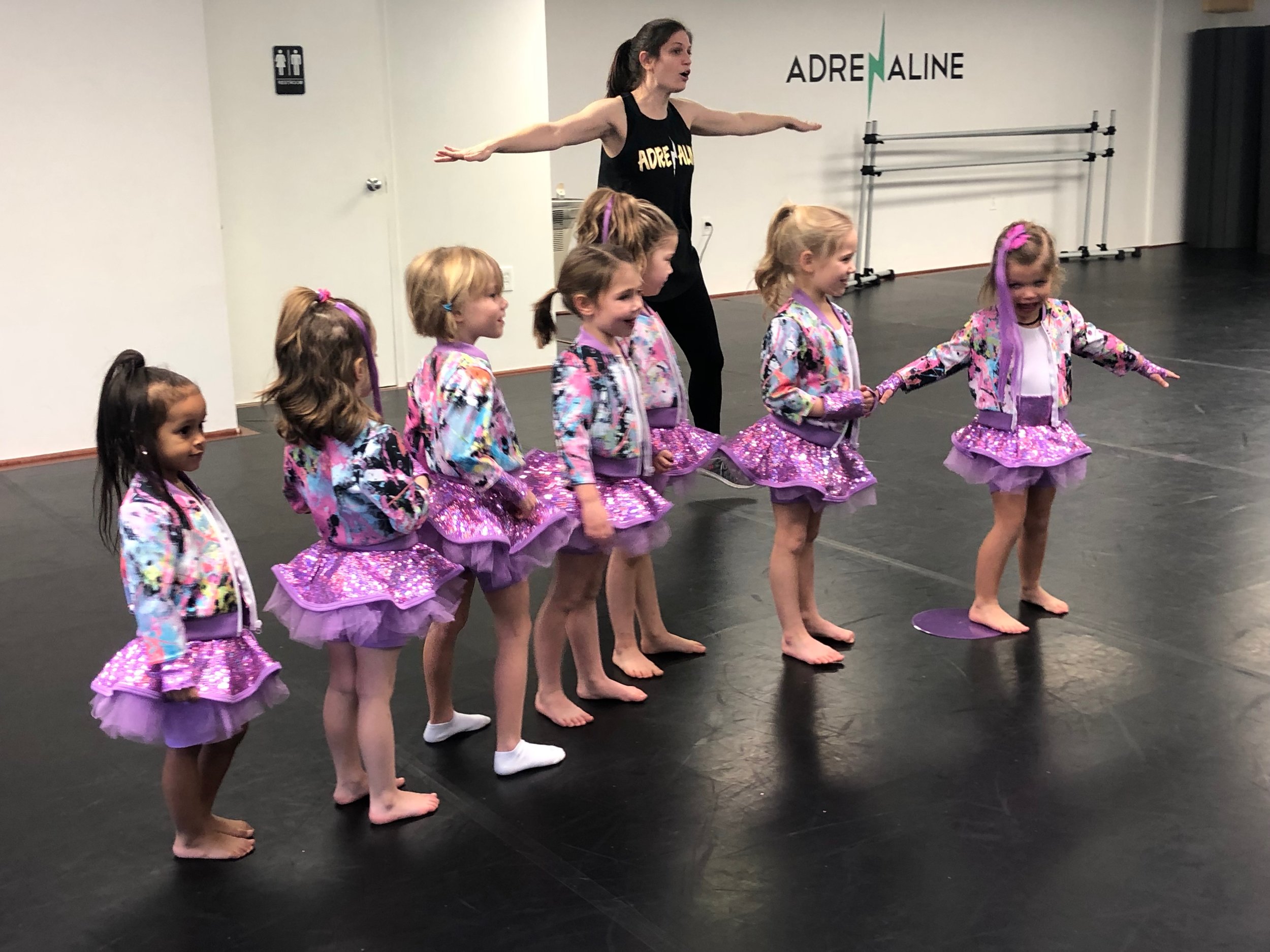 Tiny Stars - Fall 2019
September 9th - November 15th
Tiny Stars Dance Classes are designed for children ages 3-5, introducing creative movement and musicality. Dancers will learn terminology, find rhythm, use of floor, basic steps with a focus on hip hop and jazz styles. Your dancer will be engaged and stimulated with activities designed to provide opportunities for learning and practicing social skills, as well as dance skills.
The Class meets once a week for 45 minutes. Dress code for female students wear Fitted Tee Shirt in Any Color, Black Leggings, Black Tennis shoes. Male students wear Any Colored Tee Shirt, Black Pants/Shorts, Black Tennis shoes.
The session culminates with a recital. Tiny Star dancers will receive a costume for their performance.
TinyJam - Tuesdays 1:45pm-2:30pm (Recital) Includes Costume $229.00
Tiny Jam is an intro to dance for little dancers who love music and love to dance but don't know where to begin! Come take this class that will offer a variety of dance basics to get your little dancer moving and learning how to count to 8 in music, find the beat, use the floor, basic steps and moves with a focus on hip hop and jazz styles. They will utilize fun upbeat and relevant music for little ones to incorporate all styles and perform a fun jamming routine for their very own TinyStars recital.
The class price INCLUDES a costume! * Cost for the session is $229 (includes recital costume)